Let's Finish January together!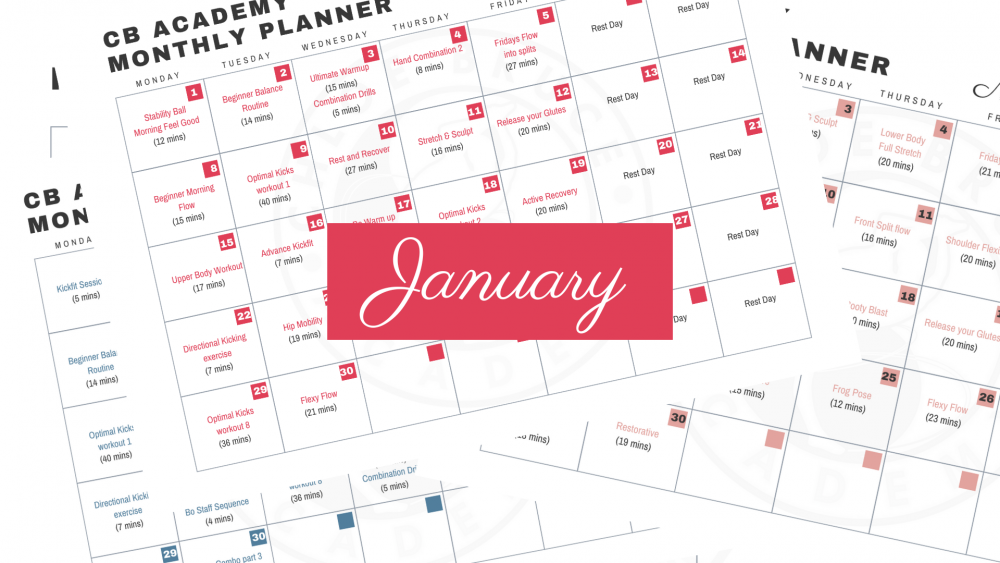 Hello to all my CB Family! ❤️
For those of you who followed the December training guides, I hope you enjoyed them.
I also hope you enjoyed the new RESET BODYCAMP for those of you that took part in that programme. It is an awesome course and one in which I loved doing with you all to kickstart the new year! If you are wanting to take part and are not currently a member on the Academy, you can also follow the reset camp on Youtube. ​
I would also like to wish you all a HAPPY NEW YEAR, and welcome our new members to the Academy. Thankyou everyone, for your continued support! 🔥
​
With that being said below you will find our January Training guides, for all membership tiers, Flexibility, Martial arts and Access All Areas. It's slightly different this month, because we were already following the RESET challenge until now. But the January Calendars are up, for anyone looking for guidance for the rest of the month.
How to follow the December Training Guides
Our new 4 week calendars are now live on the CB Academy platform and App. You can access these by signing in and clicking on your dashboard. Everyday is clickable and will take you straight to the workout for that day. Failing that, click on the December Playlist in your training tab on the Academy or App.
Looking for a full workout plan to follow?
If you don't have the CB Academy App yet, make your life easier and sign up today where all of the training sessions are in one place. We currently have a half price sale on for your first month if you sign up throughout December.
If you are not a member at present, registration is currently open. Check out more info and how to register here!​
I cannot wait to see you all on the mats!
Chloe 💫
#TeamCBA #ChloeBruceAcademy
---