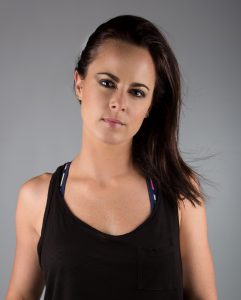 Professional martial artist, fitness guru, and stuntwomen from London, UK.
I am a Women with big dreams, and slightly obsessed with everything to do with sports and gym wear!
I didn't always have this life. The clients, the courses, the movie roles, the World titles, or the Guinness World Records.
In fact, I had to work super hard to achieve them. Although, you may have seen my action on the big screen, doubling some of Hollywood's leading ladies, just know that everything I have achieved started out as a small goal, that I envisioned and made sure it happened!
I have recently become a mum and in my spare time, (which isn't much) I have designed this digital experience to give back and share my expertise and knowledge with you all.
So with that being said, I hope you find my training hub useful, and just know that together we can kick our way through any goals standing in front of us!
Check out my IMDB for a full list of credits & competition history.
COMING SOON! LIVE ONLINE CLASSES
Mon

Tue

Wed

Thu

Fri

Sat

Sun

October

October

October

October

1

2

3

4

5

6

7

8

9

10

11

12

13

14

15

16

17

18

19

20

21

22

23

24

25

26

27

28

29

30

December
Chloe is a badass! Her discipline is out of this World.
She'll get you to perform at a level you could've only dreamed of and she does it so respectfully.
Before you know it, you are doing it!
-Sylvia Hoeks, bladerunner 2049-