Monthly Training Calendars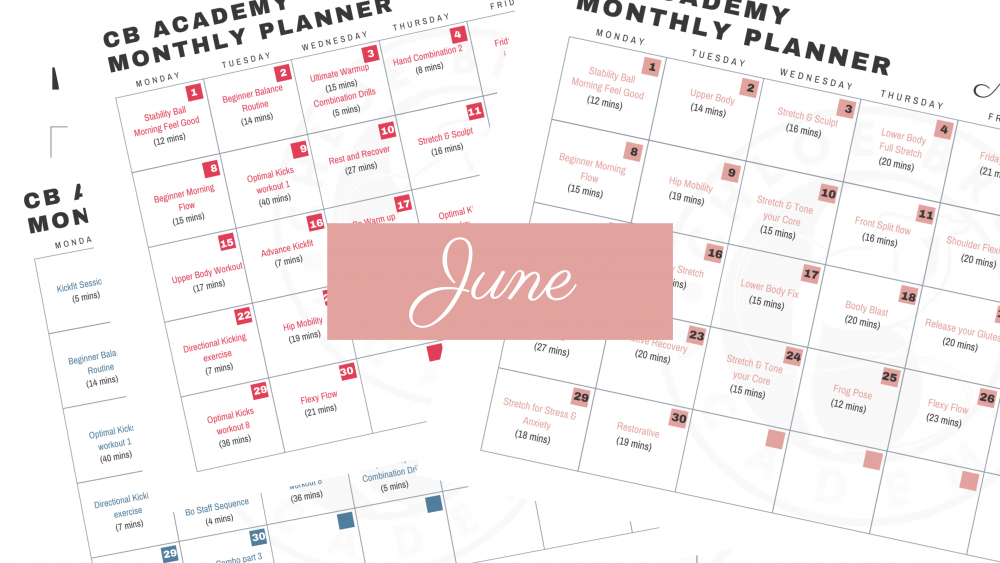 Good Morning Team CB!
I hope you are all feeling Healthy, Flexible and Fierce!
We are about to enter June, and therefore I have prepared my brand new members only training calendars for you all. We are growing together and I appreciate every single one of you so much!
June Flexibility Calendar
June Martial arts Calendar
June Access All Areas
Let's train hard together, motivate one another and get the hard work done.
If you are looking for a live class in June I have the following available:
​BOX SPLITS MASTERCLASS – 24th June £10​
​BEGINNER BO STAFF CLASS – 27th June £10​
If you are not a member at present, registration is currently open. Check out more info and how to register here!​
I cannot wait to see you all on the mats!
Chloe 💫
#TeamCBA #ChloeBruceAcademy
---