Introduction: Melanie Flood, our in-house nutritionist!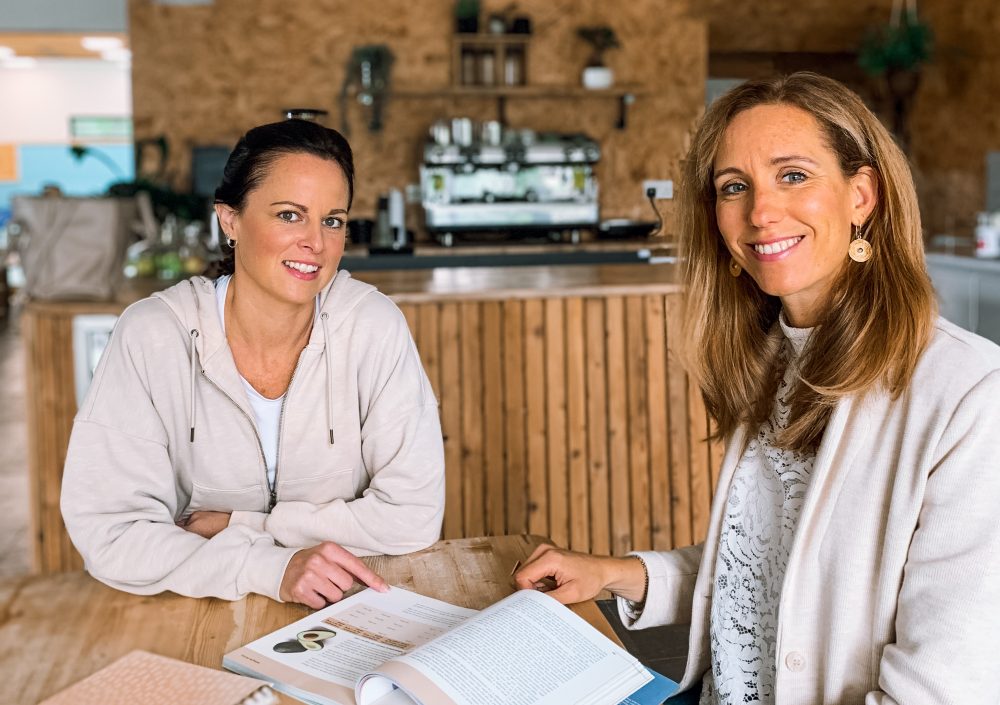 Hey Team CB!
Today I have some exciting news that I want to share with you all. I have the pleasure of introducing to you all our new in-house nutritionist – Melanie Flood.
Each month Melanie will be sharing her nutrition knowledge on different themes that will support both your training and your life.
There will be new recipes for you to try to support your training either pre or post workout but also to support you in your everyday life.
Who is Melanie?
"My name is Melanie, I am a lover of food, family, exercise and the outdoors in equal measure. I am a mum to three sport crazy teens/tween, wife to a cycling fanatic and owner of Monty, our miniature labradoodle, who loves the Surrey hills as much as me.
I thrive on supporting individuals on their journey to optimising their health. I specialise in hormonal balance whilst having a special interest in personalising the diets of those who exercise or lead active lives.
I set up Melanie Flood Nutrition after retraining as a Nutritionist and health coach having worked as a Careers Coach for over 16 years. My journey into Nutrition was based on personal experience of using food to elevate my health. Through my journey of food experimentation and researching diet and lifestyle medicine I retrained as a Nutritional Therapist, achieving a distinction in my qualification from world renowned College of Naturopathic Medicine. I am also a qualified health coach and use this methodology with my clients to achieve success whilst educating them with nutritional science. I use my career and health coaching skills to help others reach their nutrition and health goals.
I am delighted to be able to share my knowledge and expertise with Chloe Bruce Academy members to ensure your training and lifestyle is enhanced as best it can be through nutrition and lifestyle medicine.
Full disclosure – I am a realist. I love chocolate and am a nut butter obsessive. My advice is never based on quick fix diets or deprivation. I encourage you to take an intuitive approach to your nutrition rather than too much number crunching. My advice is always based on finding long term strategies that embrace enjoying the delicious foods of the world alongside finding balance through lifestyle medicine to enable you to thrive in training and life."
Are you excited?
I am super excited for the next chapter of the CB Academy. With the help of Melanie, we will be launching a nutrition based blog post once a month, as well as recipes for both pre and post exercise.

If you are not a member at present, registration is currently open. Check out more info and how to register here!​

If you are interested in finding more out about Melanie, you can find her over at www.melaniefloodnutrition.com and on Instagram @melaniefloodnutrition
To find out about her latest news and courses you can sign up to her mailing list.
Melanie is also launching a 'Thrive in Perimenopause' 6-week online course, starting 31 October. By hitting the subscribe link above, you will find out more about this too.
I cannot wait to share further info with you all very soon!
Chloe 💫
#TeamCBA #ChloeBruceAcademy