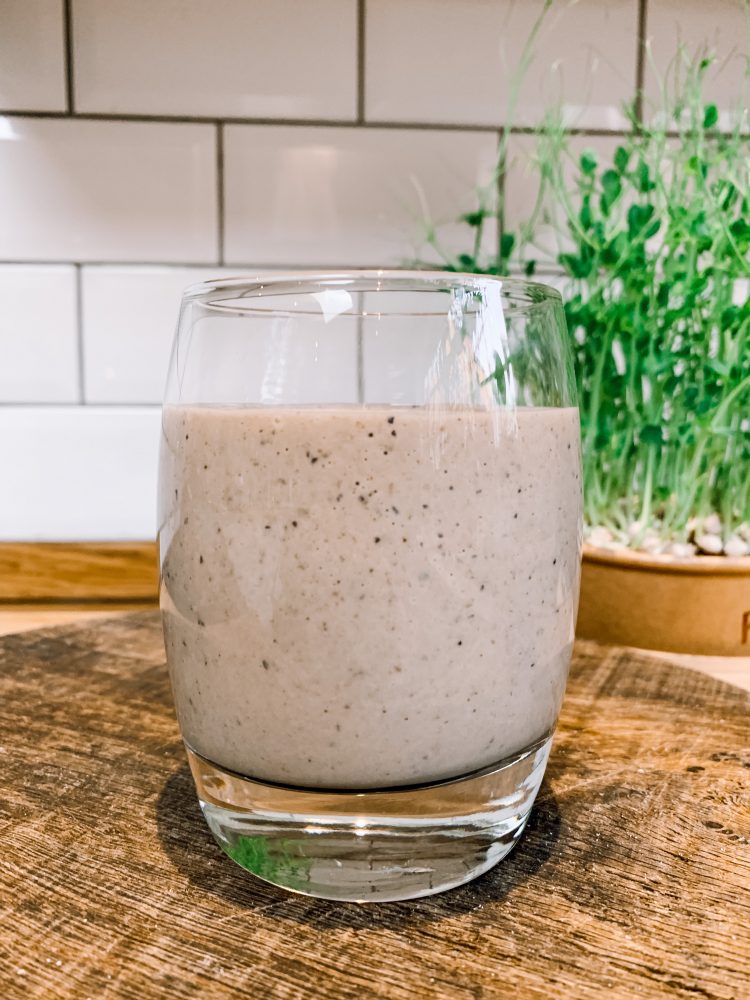 Start your day off right, with this Berry Breakfast Smoothie. I have been having a breakfast smoothie full of nutrients for almost a week now, and can really start to reap the rewards. I feel so much more energised and ready to attack the day ahead of me.
Serves 1.
Ingredients:
1 scoop of chocolate vanilla or berry protein powder
1 Banana
2 tsp of essential seed mix
1 handful of frozen mixed berries
1 handful of spinach
Juice of 1/2 lemon
A couple of fresh mint leaves (optional)
Enough water or milk to give an easy-to-drink consistency (I recommend almond milk)
Method:
Place all the ingredients in a blender, add desired amount of water or milk and blend to make your perfect smoothie and Enjoy!