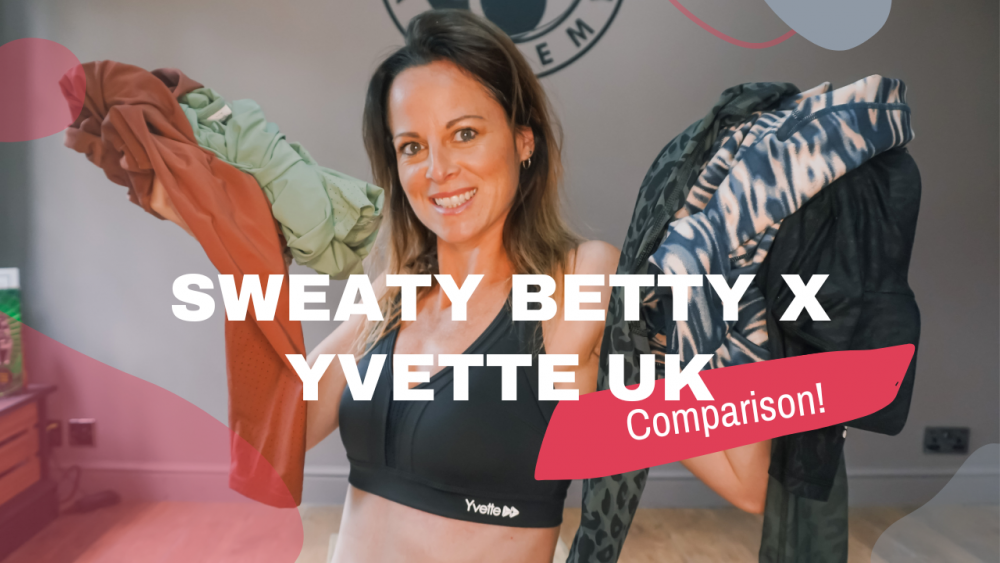 Comparison – Price, Quality & Size Review
I have recently discovered a new fitness apparel brand called Yvette UK.
"Yvette is a professional women's sportswear brand aiming at providing high-quality, professional, and stylish sports apparel as well as its attentive customer service.
Yvette aspires to be a friend of every woman, offering help and support for the diverse roles of modern women in life. Yvette will support you during your workout, and support you in daily life."
So I put Yvette to the test!
I was an extreme die hard Sweaty Betty fan. I love their clothing, and even though it is a little pricey, I have always loved their brand. I also find the quality of their clothing remains year after year. However recently I have been wearing Yvette UK and I wanted to share my honest reviews because for someone that may not be able to afford the likes of Sweaty Betty, this could be the brand for you!
Half the price, just as good quality!
I did a video comparing 3 pairs of Sweaty Betty Leggings, to 3 pairs of Yvette UK leggings. Take a look for yourself at the quality of both brands, the fit and price. I think you will be massively surprised!
Links & code
Shift High-Waisted Air-Holes Running Leggings / Coral Red
Shift High-Waisted Air-Holes Running Leggings / Green
Use code CHLOE at checkout to get 10% off of your order!
I hope you enjoyed this blog.
Chloe x