Everyday Flexibility E-book!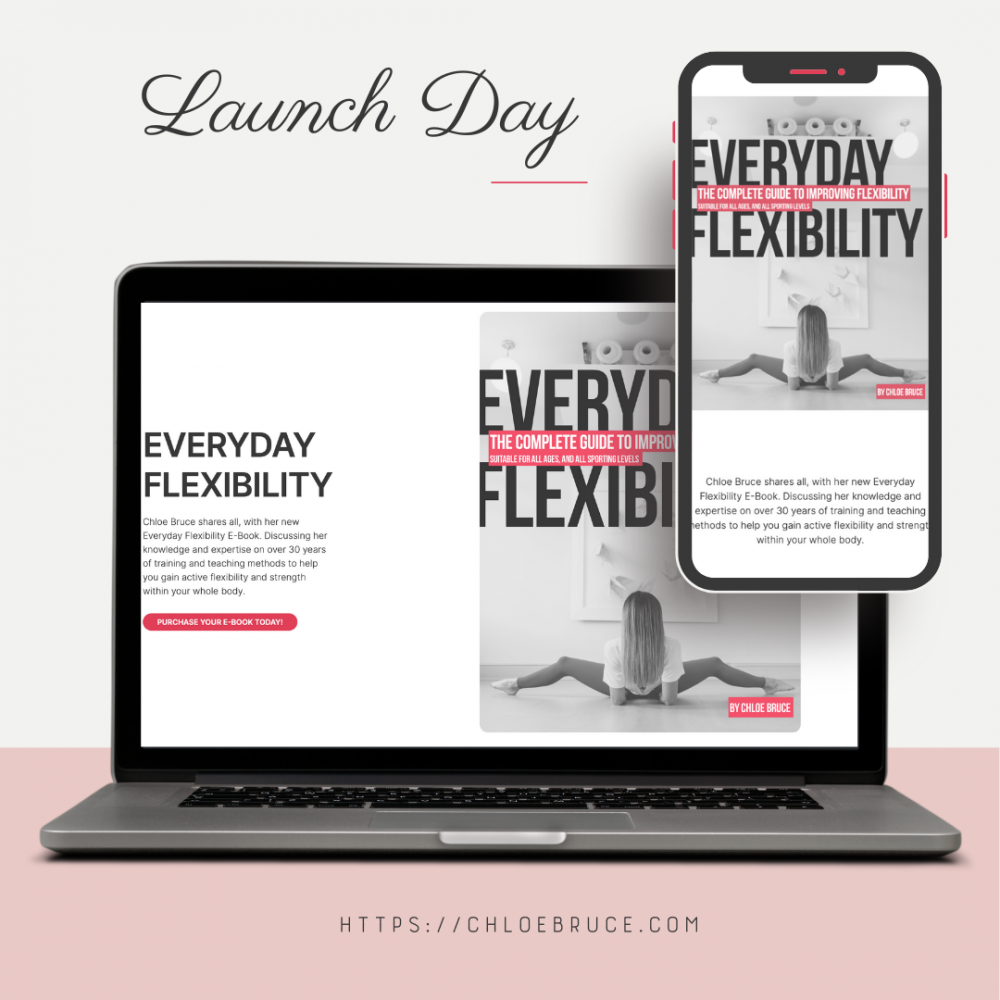 I am on cloud 9 from launching my first e-book and the responce has been amazing!
Everyday Flexibility is finally here. Your support made this book possible, and I hope you'll give it a read.
I have had questions relating to the content and whether or not there are images in the book for stretches. There is a whole section called "Up your vocabulary" whereby I take you through beginner, intermediate and advance variations of stretches with a discription and images for all of the large muscle groups.
What else to expect
Understand Different Stretching Types
Knowing the types of stretches that you are doing will have a huge impact on the speed in which you will increase your flexibility. It's good to understand all three (Static, dynamic and PNF) and How to do them, WHEN to do them and WHAT they involve.
Benefits Of Correct Breathing
"I have trained and studied many different sports, with different coaches, all over the world. The most flexible I have been and the 'safest' I have felt whilst stretching is when doing a yoga class (hot yoga, to be more precise). One of the reasons for this is that my body is really warm, which in turn increases my range of motion and makes my muscles most pliable. The other is that I learned the use of correct breathing techniques…"
Up Your Vocabulary
You will get access to a large collection of everyday flexibility stretches to really improve your 'vocabulary', plus follow along routines and sample stretch sequences. Including images to help alongside the descriptions.
What's inside?
​
Ready To Reach New Goals? Let's Get There, Together!
This 50 page e-book will truly help you understand Chloe Bruce's training methods to her strength and flexibility. Chloe has worked with 1000's of individuals all over the World, including martial artists, dancers, gymnasts and actors. Chloe's flexibility & conditioning programs are used by both professional and amateurs with great success had by all.​
Thankyou so much for all of your support!!
Chloe x